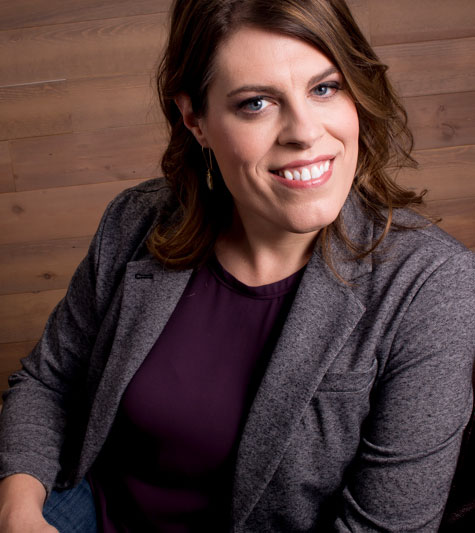 Areas of Practice
Raising Capital
Mergers & Acquisitions
Outside General Counsel
Partnership & Shareholder Litigation
Executive Compensation
Data Protection & Privacy
Trademarks
*not certified by the Texas Board of Legal Specialization
As a founder of Ashley Thomas & Associates, P.C., Ashley Thomas counsels companies of all sizes, including several Fortune 100 and Fortune 500 companies in the technology and financial services industries, high growth companies, start-ups and family businesses.
As outside general counsel, Ashley assists in all manner of legal problems and opportunities including entity formations, shareholder agreements, raising capital through private offerings and commercial debt financings. In addition, Ashley has extensive experience in mergers & acquisitions, joint ventures and other growth and exit strategies, including purchasing and selling several companies in which Ashley was principal and significant owner.
Ashley also spends her time working with clients on the routine, day-to-day legal issues related to preparing and negotiating agreements with partners, suppliers, customers and licensors, many times focused on intellectual property rights, data security and privacy concerns. Ashley also assists clients with employee and contractor agreements and incentive arrangements, preparing and negotiating standard terms and conditions or form agreements for customer and vendor agreements and assisting in other risk mitigation strategies.
Though much of Ashley's work is focused on building businesses and companies, at times she represents various stakeholders in disputes among owners, investors and company management. In these situations, Ashley works diligently to avoid litigation but also has business relationships with "best practices" corporate litigators to ensure a smooth transition in the event a dispute goes to litigation. In many cases, Ashley co-counsels with litigation counsel to provide corporate expertise in the areas of fiduciary duties, corporate governance, and over all strategic direction in litigation.
Negotiates global and domestic supply chain agreements for Fortune 100 and Fortune 500 technology companies, including key and strategic agreements related to the supply of raw materials, semiconductor wafers, technology development, software licensing and service agreements.
Sale of a software company by merger with over 30 shareholders and several classes of stock.
Negotiate global facilities management agreement spanning North American, European, and Asian facilities.
Sale of an e-discovery company for in excess of $30,000,000.
Negotiate contracts globally for a public company including a focus on data security and privacy of personal information.
Outside corporate counsel for a private equity owned email marketing company, with focus on data security, email marketing legal compliance and personal privacy concerns.
Acquisition by asset purchase of a manufacturing company facing eminent foreclosure.
Settlement and full release of defaulted secured promissory note for less than 20% of remaining amounts owed under the note.
Negotiate $100,000,000+ long-term strategic supply chain agreement for a Fortune 100 enterprise.
Counsel an on-line retailer with gross revenue in excess of $50,000,000 with protocols for handling a data breach.
Negotiate agreements for land acquisition and development for commercial uses (expected development costs and investment in excess of $80,000,000)
Outside general counsel services for a facilities services company.
Negotiate the settlement of commercial guarantees, including the acquisition of loan documents to position for litigation
Merger of two manufacturing companies in order to leverage facilities, equipment, employees and other aspects of the two companies as a cost savings and growth strategy during the economic downturn.
Co-counsel in a partner dispute and fiduciary duty case, resulting in a favorable settlement and re-taking control of an internet retailer with sales in excess of $20,000,000.
Acquisition by merger of an energy services company.
Securities offering for a restaurant in the amount of $1,500,000
Negotiate $25,000,000 multi-year software license agreement for "mission critical" software.
Negotiate and settlement of a shareholder dispute of a technology services company.
"Short sale" of a retail products and services company, obtaining a full release from the lending institution.
Acquisition of a durable medical equipment (DME) company.
Negotiate settlement of a commercial loan and guaranty upon default by a publicly traded company.
Outside general counsel services for a company operating restaurants/bars in multiple locations.
Sale by asset purchase of a technology consulting services firm to a strategic buyer.
Securities offering for a healthcare company.
Negotiation and settlement of a shareholder dispute of a healthcare technology company.
Acquisition by stock purchase of the outstanding equity of an energy services company.
Preparation of various form customer sales agreements, supply chain agreements, and service agreements for Fortune 100 and Fortune 500 technology and financial services companies.
Commercial secured revolving line of credit for the construction of educational facilities
Formation and offer and sale of Series A and B Convertible Preferred stock for an environmental technology company.
Sale of fully secured promissory note to a secondary market purchaser for 85% of face value.
Formation and offer and sale of Series A, B and C Convertible Preferred stock for a business and financial services company.
Negotiate settlement & rescission offer for an investor subjected to securities fraud
Commercial guaranty of a commercial secured loan for working capital and the construction of certain business facilities.
Preparation of form financial services agreement for an investment adviser with over $50 million under management.
2002 – J.D. , cum laude, Baylor University School of Law
1998 – B.S., with honors, The University of Texas
While in law school, Ashley was an executive editor of the Baylor Law Review.
We all strive to work to live, not the other way around. So, when not busy serving my clients I like to spend time with my family and our three sons, Ezra, Ethan and Benjamin. We also enjoy spending time with friends, boating, art, wine, travel and Texas football and baseball.